---
Dateline: Saturday 16 October 2021
---
PROGRAMME: AUTUMN/WINTER 2021
To see the Edinburgh FC's programme of weekly gigs and other events, and buy tickets for all gigs, please go HERE.
EVENTS IN OCTOBER 2021
20 LAUREN COLLIER BAND (opening act - Ian Hamilton)
27 EILIDH STEEL and MARK NEAL (opening act - Alexia Adamson)
EVENTS IN NOVEMBER 2021
  3 DOWALLY (opening act - Sandie Wyles)
13 ANNUAL HAMISH HENDERSON LECTURE, with guest lecturer Mairi MacFadyen
     SCOTTISH STORYTELLING CENTRE, High Street
     12:30pm (doors 12:00) to approx 1:30pm ... ticketed but free admission.
10 IAN BRUCE (opening act - Kevin McCann)
17 JOHN HINSHELWOOD BAND (opening act - Stuart Miller and Terry O'Neill)
24 SAMBA SENE and DIWAN (opening act - Tony Mitchell)
EVENTS IN DECEMBER 2021
  1 ALASTAIR SAVAGE and ALICE ALLEN (cello) (opening act - James Meadow and Davide Falcone)
  8 NORTH SEA GAS (opening act - Pauline Vallance)
NEXT GIG: Wed 12 Jan 2022 (BrÒg)
We try to provide advance tickets up to (approximately) two months ahead so if you find a box office link unavailable it just means we haven't got round to that gig yet. You could, however, go directly to our on-line box office here to see if the show is on sale there.
We always recommend buying in advance since, if a show sells out
(and they do), we cannot push the walls of the venue back to
accommodate additional seats!
---
ACCESSIBILITY at our current venue, the Ukrainian Community Centre - and much more information about Edinburgh FC - can be found here.
---
For information about Edinburgh FC gigs not obtainable elsewhere call m: +44(0)7968 131737
---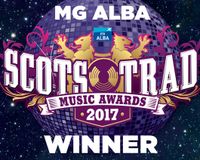 EDINBURGH FOLK CLUB
CLUB OF THE YEAR 2017
It is believed that Edinburgh FC has the unique distinction in the UK of receiving the above award as well as being awarded Folk Club Of The Year in the BBC Radio Two Folk Awards 2003. No other folk club in the UK has achieved "The Double".
---
CARRYING STREAM FESTIVAL
NOVEMBER 2021
We've booked the theatre again at the Scottish Storytelling Centre in Edinburgh's HIgh Street for the annual Carrying Stream Festival lecture - on Saturday (lunchtime) 13 November 2021. We'll keep you informed - go HERE.
---
Go HERE for lots of general info about Edinburgh FC - getting there, pitching for a gig etc.