Dateline:
Wednesday 29 December 2021
ALL EFC's January 2022 gigs - below - have been pulled because of the pandemic.

12   BrÒg - relocated to June 8 2022
19   Singers / Open Mic Night
26   Burns Supper
Go HERE to get tickets for all EFC shows from February 2 to June 29 2022 (inc).
Alternatively go to Brown Paper Tickets our on-line box office.
We try to provide advance tickets up to (approximately) two months ahead so if you find a box office link unavailable it just means we haven't got round to that gig yet.
We always recommend buying in advance since, if a show sells out (and they do), we cannot push the walls of the venue back to
accommodate additional seats!
---
BURNS NIGHT - ZOOM
Watch out here in the next week or two for info about the Zoom 2022 Burns Night we're arranging with our friends in Howth, near Dublin on the weekend of Saturday 22 and Sunday 23 January. Remember January 2021 when we did this for the first time? That was generally held to be a resounding success hence this second bite 'o the haggis which seems to be in very good shape already (the event, not the haggis!).
---
ACCESSIBILITY at our current venue, the Ukrainian Community Centre - and much more information about Edinburgh FC - can be found here.
---
For information about Edinburgh FC gigs not obtainable elsewhere call m: +44(0)7968 131737
---
WINTER-SPRING-SUMMER 2022

To get tickets for the Edinburgh FC's this programme of weekly gigs please go HERE.
For certain other events see the listings on this page to the right.
EVENTS IN JANUARY 2022 - ALL JANUARY GIGS CANCELLED
12 BrÒg postponed to June 8 2022 - see below
19 Singers / Open Mic Night (no on-line box office - pay at door only)
26 cancelled Burns' Night
EVENTS IN FEBRUARY 2022
  2 IONA FYFE and AIDAN MOODIE (Opening act - Gogs)
  9 SINGERS / OPEN MIC NIGHT
>>> Tannahill Weavers postponed to April 26 2023
16  ANDY CHUNG (Opening act - Amy Baillie)
>>> 16 KENT DUCHAINE - cancelled/health
23 RYAN YOUNG and CHRIS AMER (Opening act - Chrissy and Grace Stewart)

EVENTS IN MARCH 2022
  2 CLAIRE HASTINGS with JENN BUTTERWORTH (Opening act - tbc)
  9 OVER THE MOON from Canada (Opening act - tbc)
16 ST PATRICK'S NIGHT - CATHAL McCONNELL and ALLAN MacDONALD (Opening act - tbc)
23 WESTWARD THE LIGHT (Opening act - tbc)
30 TOMMY SANDS (Opening act - tbc)
EVENTS IN APRIL 2022
  6   BOB FOX (Opening act - Sheila McWhirter)
13   CEILIDH DANCE
20   ALASTAIR MacDONALD (Opening act - Magnus Turpier and friends)
27   ADAM HOLMES (Opening act - tbc)

EVENTS IN MAY 2022
  4   KATHRYN ROBERTS & SEAN LAKEMAN (Opening act - Graham Carter)
11  PETE MORTON (Opening act - tbc)
18   SINGERS / OPEN MIC NIGHT
25   46th ANNUAL SONG WRITING COMPETITION

EVENTS IN JUNE 2022
   1   TONY McMANUS and JULIA TOASPERN (Opening act - tbc)
   8   BrÒg (relocated from Jan 12 2022; opening act tbc)
15   JEZ LOWE (Opening act - tbc)
22   WENDY WEATHERBY BAND (Opening act - tbc)
29   CEILIDH DANCE
---
The first event of the new season (2022-2023) is the club's AGM on Wednesday 7 September 2022 (details later).
That will be followed by STEVE TILSTON opening the season on Wednesday 14 September 2022 (tickets not yet available).
---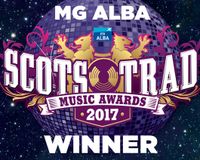 EDINBURGH FOLK CLUB
CLUB OF THE YEAR 2017
It is believed that Edinburgh FC has the unique distinction in the UK of receiving the above award as well as being awarded Folk Club Of The Year in the BBC Radio Two Folk Awards 2003. No other folk club in the UK has achieved "The Double".
---
CARRYING STREAM FESTIVAL
NOVEMBER 2022
We've booked the theatre again at the Scottish Storytelling Centre in Edinburgh's HIgh Street for the annual Carrying Stream Festival lecture - on Saturday (lunchtime) 12 November 2022. We'll keep you informed - go HERE.
---
Go HERE for lots of general info about Edinburgh FC - getting there, pitching for a gig etc.